Unity Church Family Ownership
The Church Family Ownership (CFO) Program provides private financing for the Church mortgage.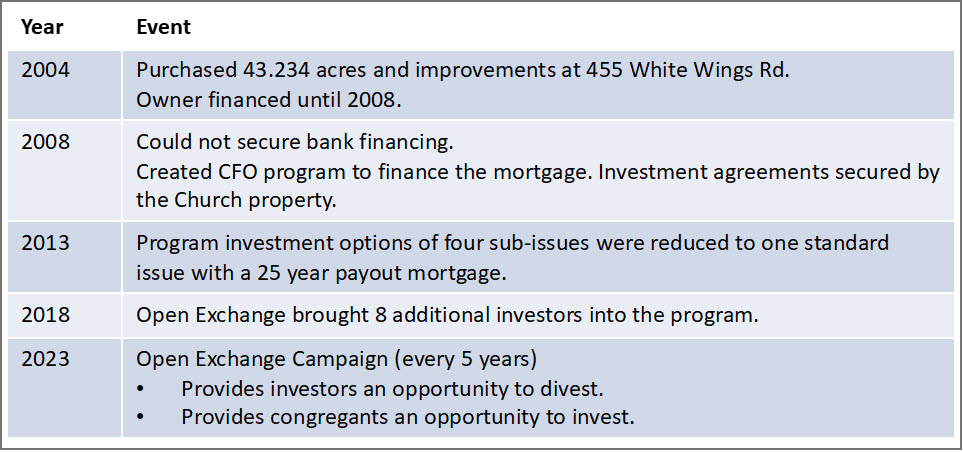 CFO Open Exchange
• Deadline for potential investors to request investment is February 26, 2023.
• Deadline for final closings of new investment is March 26, 2023.
Request investment via email to

cfo@unityofwimberley.com
CFO committee:
• President, Unity Board of Directors
• Treasurer, Unity Board of Directors
• Leslie Howe, Legal Advisor
• Bruce Kingsley, Program Administrator (cfo@unityofwimberley.com)
TMI Trust Company (TMI) has been retained to provide the IRA account administration for the Program. TMI is a Fort Worth owned and operated independent trust company, founded in 1954.

Be Square Bookkeeping has been retained as the Paying agent working with the Program Administrator.

Scroll to the bottom of this web page to view or download pertinent documents.